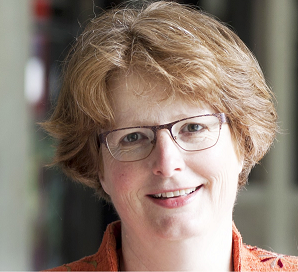 As associate professor I research public governance puzzles with special theoretical focus on trust and the relationship between trust and control. I apply this to how frontline workers do their work with clients, how organizations collaborate and co-produce; to internal governance issues; and to regulatory enforcement and inspections. I also teach, give workshops and master classes to practitioners on these topics.
After obtaining an International Baccalaureate at Atlantic College (Llantwit Major, Wales), I studied Environmental Engineering at Wageningen University. Upon graduation in 1987 I joined McKinsey & Company as a fellow and obtained my MBA at INSEAD (Fontainebleau, France) in 1988. Rejoining McKinsey & Company as an associate, I worked in the Amsterdam and London offices from 1989-1993 providing management consulting services to top management of large corporations and government institutions. From 1993 through 1996 I worked with KPMG Environmental Consulting as a senior management consultant/manager. In 1996 I suffered a serious accident and took many years to (partially) rehabilitate. In 2004 I obtained my Ph.D. in management at Erasmus University Rotterdam (on Trust and trouble) and joined the department of Governance and Organization (now Political Science and Public Administration) at VU University Amsterdam.
I have published in journals such as Journal of Management Studies, International Journal of Human Resource Management, Public Management Review, Human Resource Management, International Review of Administrative Science, Journal of Comparative Policy Analysis, European Management Journal, Journal of Management and Governance,  Public Integrity and Review of Social Economy; and co-edited books Local Integrity systems (with Leo Huberts and Frank Anechiarico, BJu, 2008) and The trust process (with Bart Nooteboom, Edward Elgar, 2003).
I am member of the strategic advisory board of the NVWA (The Netherlands Food and Consumer Product Safety Authority), associate editor of Journal of Trust Research, partner of PIT (platform for innovation in nonexecutive directorships) and chairperson of the board of the United World Colleges Scholarship Fund.
Other professional memberships are: senior member of Netherlands Institute of Government, member of Public Management Research Association, First International Network on Trust, Vide, Vereniging voor Bestuurskunde.
My list of publications and societal impact activities: Publications and Societal impact Six 151003 webversion.
On my Dutch website you find more information about applied research reports and executive education and master classes, as well as blogs for practitioners:
You can find more about me on LinkedIn, Google Scholar, Staff profile VU University Amsterdam and Twitter (@FrederiqueSix).
The Fan shown as the banner on this website was made by my greatgreatuncle Gijs, or S.C. Bosch Reitz (1860-1938), an artist who travelled to Japan and China to be inspired by those cultures.